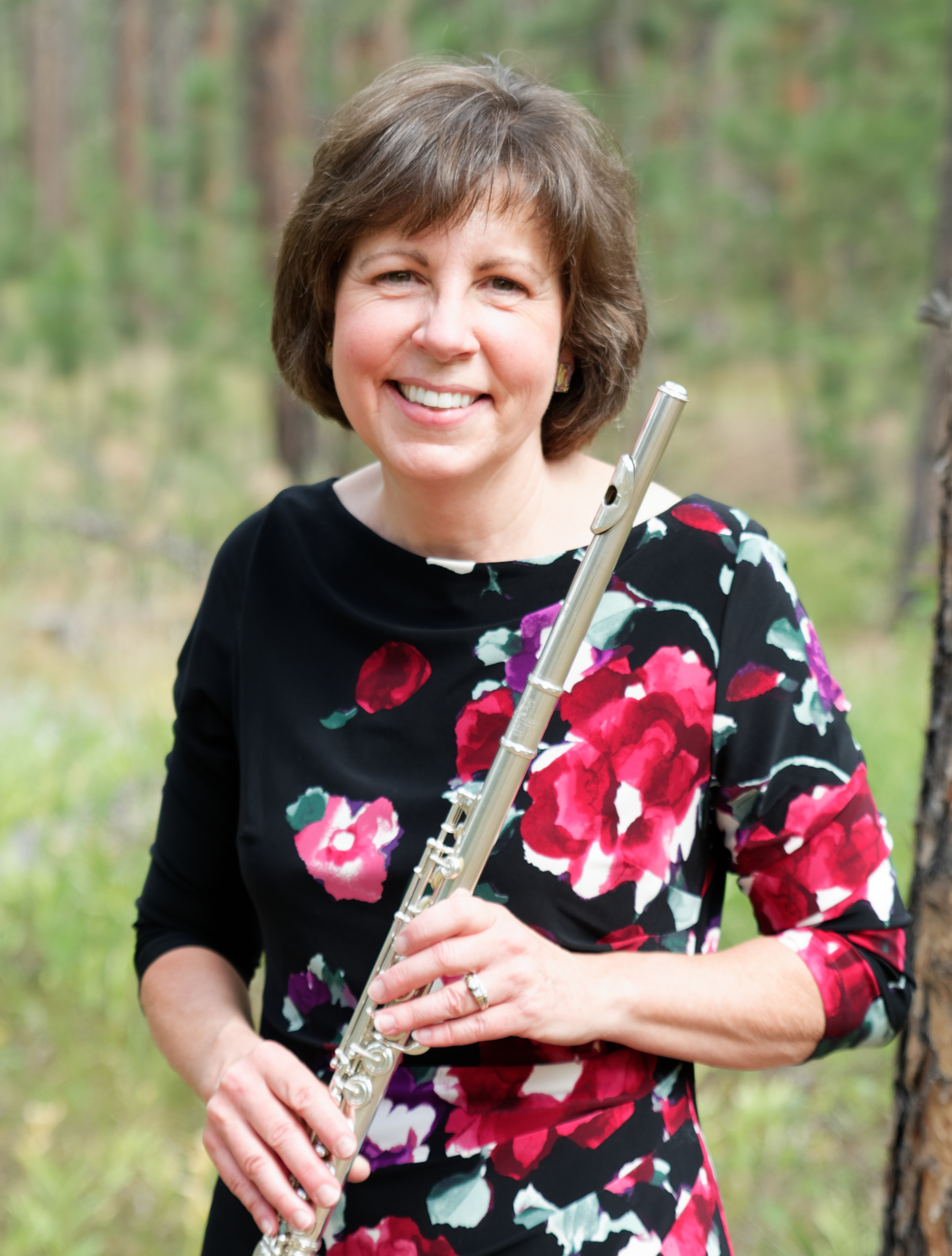 Jane Sandstrom
Instrument: Flute
Jane Sandstrom enjoys a dual career that embraces her passions for education and music. She entered the University of Nebraska-Lincoln as a flute performance major, and graduated with a Bachelor's degree in Biology. She has been a classroom teacher since 1988 in Arizona, Nebraska, Alaska, and Colorado.
In her Colorado Springs community, she is the Principal Flutist with the Little London Winds, Piccoloist for the Rocky Mountain Wind Symphony, and plays second flute in the Pueblo Symphony. Jane is a founding member of the Skylark Flute Quartet. She has served on the board of numerous arts organizations, currently as Vice President for the Colorado Flute Association, secretary for the Colorado Springs Alumni Chapter of Mu Phi Epsilon professional international music fraternity, and treasurer for Awaken Creative Institute.
She and her husband, Greg, share their home with three rescued dogs, including one who is an active Therapy Dog.
Who is your favorite composer and why?
Mahler; I love the harmonies that are so unique to his music.
Favorite Quote?
"You pile up enough tomorrows and you'll be left with nothing but a bunch of empty yesterdays. I don't know about you, but I'd like to make today worth remembering." -Meredith Willson
What is your favorite dessert?
Adrienne's Mom's brownies.
Want to donate to The Little London Winds?
Visit our Donations page!